I've just returned from the North American Handmade Bicycle Show in San Jose, California.  It was great to finally meet so many BikeCAD users in person after having corresponded over e-mail or by phone for so many years.  The Bicycle Forest booth was set up right next to the legendary Bruce Gordon and just across the corner from Don Ferris and his display of Anvil jigs.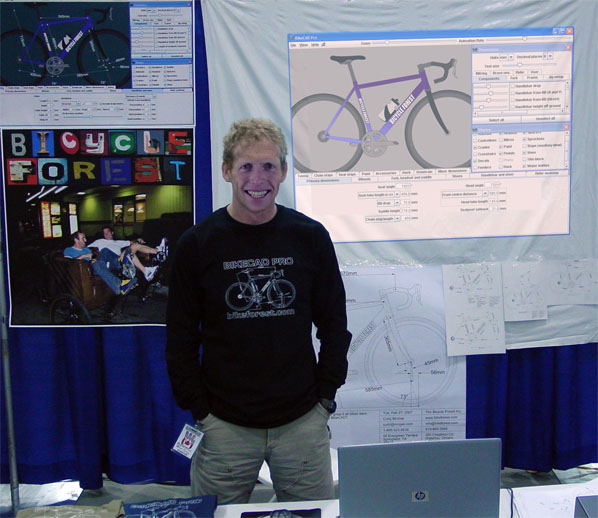 Bruce Gordon won Best in Show for this lugged road bike with custom titanium racks, brakes and seatpost.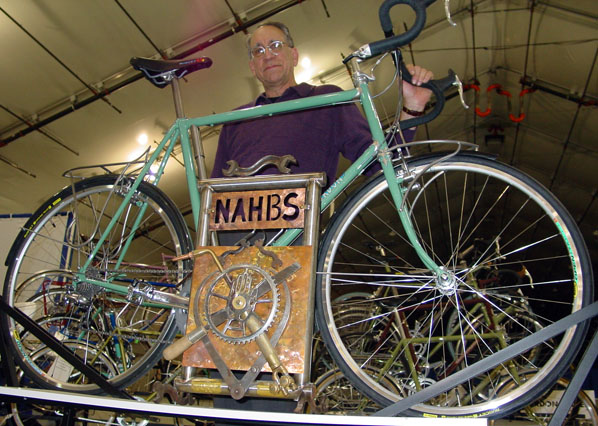 I was pretty much stuck at my booth for the whole show.  Not that I minded.  I got a really encouraging response from the numerous people I spoke to about BikeCAD.  When I did manage to break away for a quick lap of the show, I snapped the following collection of photos.  There was some amazing stuff out there!