The Bicycle Forest aims to promote bicycles and other human powered vehicles as a viable form of transportation. Through renting out a large diversity of well maintained human powered vehicles from manufacturers all over the world, we hope to give people a taste of the various options currently available.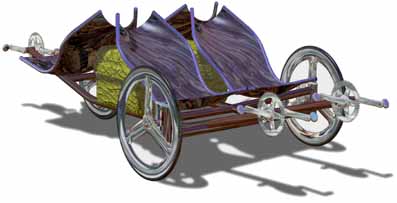 We recognize that different people have different priorities and needs. So as new bikes are selected, we'll try to ensure that the collection reflects this broad range of interests. And don't worry; while we recognize the importance of such things as speed, and comfort, we still think one of the best things about bikes is that they are just so much FUN!
That's our vision, but we want to make sure that our vision is aligned with yours. That's why we'd like you to fill out our survey to let us know what is important to you.
We've created a corporate vehicle that we feel captures the spirit of our company. You can see it here and watch for us on the roads where you live.