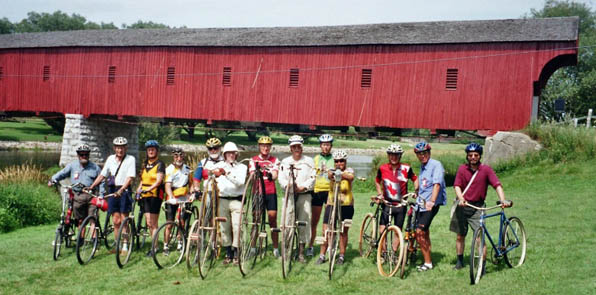 Photo by Michael Grützner
Other events included a ride to the historic covered bridge at West Montrose and a ride to the Woodside National Historic Site, the boyhood home of Prime Minister William Lyon Mackenzie King.
The last event that I attended was the display of formation riding in Uptown Waterloo. All the participants were out in their period costume displaying their antique bikes and performing tricks for the crowd.