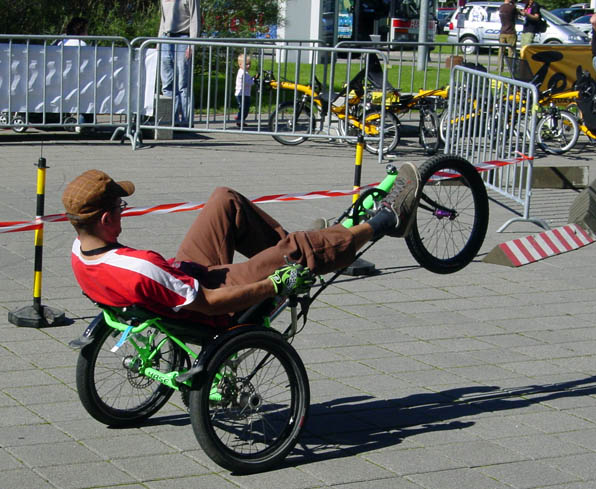 Hase bikes had a test track setup outside with a bunch of bikes available to try. Their own staff was also on hand to demonstrate some tricks. I was surprised how well this guy could do wheelies on this trike.

Back inside, I found this wacky looking skateboard with only one wheel in the front and one wheel in the back. It's called the Vigorboard. The board pivots in the middle which seems to be the secret to balancing on the precariously narrow little rollerblade wheels. I had fun trying it out for a few minutes but never developed the mad skills of the Vigorboard rep on the left.

There were a lot of choppers and beach cruiser style bikes at the show but this Specialized Fatboy was the only one with a cute toddler perched on the seat.