Although most competitors at the championship compete on the Thys 222 style of Rowingbike, the competition is open to other rowing designs as well. Harm den Hollander built and races this carbon fibre machine himself.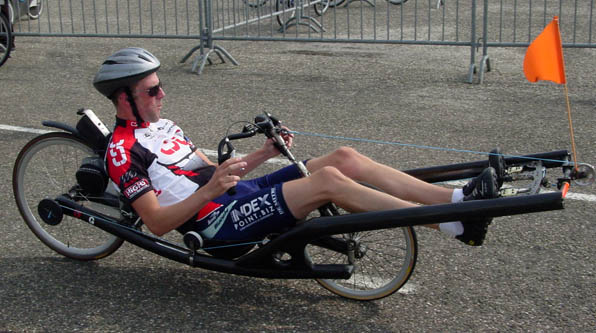 Derk has also built a tandem version of his Rowingbike. Nard Geerts and Carina Truijens were the lucky pair that got to use it for the competition.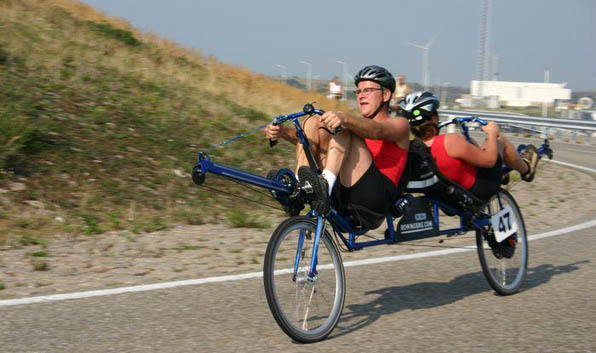 Photo by Henk Meerman
Derk brought another bike along mostly for amusement and comic relief. The bike is shown below. There is a second seat just in front of the head tube which is meant for a second rider. The two riders face one another and work together to propel the bike by pumping up and down on the stirrups.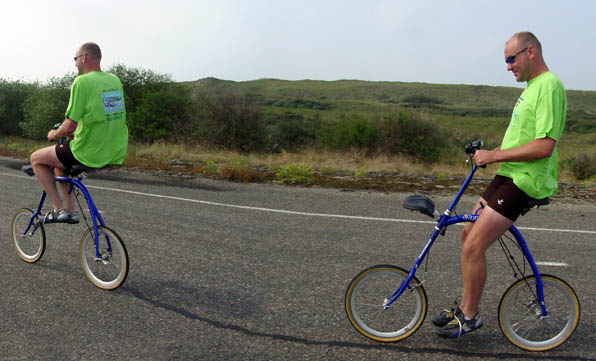 Although they weren't there to race, these two fully faired recumbent trikes rolled up for the weekend to check out all the action and excitement.