Friday, December 11th, 2015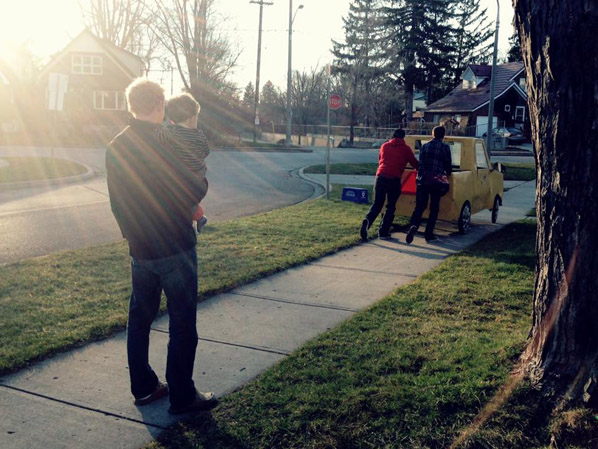 Life is taking us to Vancouver in January. Sadly, our fleet of unique bicycles will not be coming with us and we will not be in a position to rent them out during the summer 2016. Today, I handed the proverbial keys to the pickup truck bike off to its new owners. I'm excited to see what Matthew and his friends can do with it now.
In Vancouver, I will continue to focus on the development and support of BikeCAD and BikeCAD Pro software for custom framebuilders and bicycle fit specialists. Check out the BikeCAD.ca website for more about that.