Wednesday, July 30th, 2008
Today, Natalie and I pedaled over to Waterloo's Button Factory to share some bikes with the kids at the Eco-Arts Discovery Camp. The Couchbike was pretty loaded down for the trip. We brought along a laptop computer, data projector, Hula Bike and mini bicycle.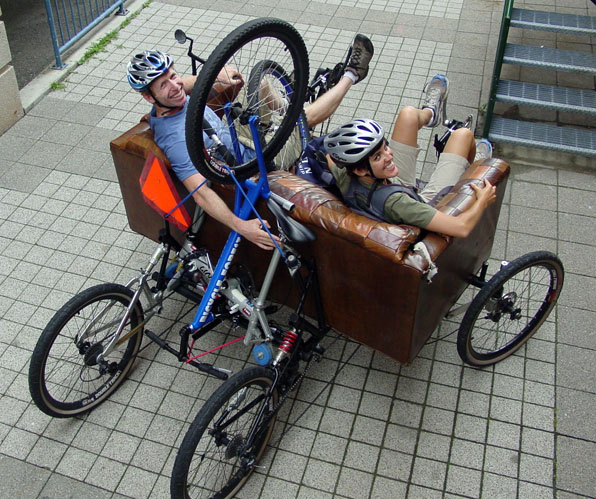 But it was all worth it. The kids had a fun time and so did we. Here are some pictures from the day.