Monday, March 19th, 2007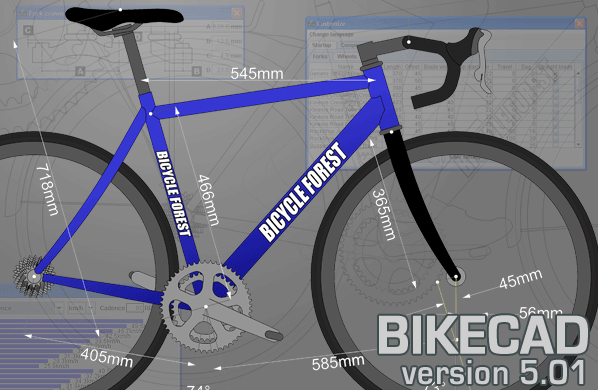 BikeCAD 5.01 is now available.   New features that are common to BikeCAD and BikeCAD Pro include:
The ability to change any colour on the bike including tires, rims, saddle, handlebars and stem
Two new paint schemes to highlight lugs
New XML file structure
A notes section to record customer info and additional comments about the design
Bullhorn handlebar option
Aerobars can be used in combination with any handlebar
Choose between traditional aerobars and S-bend style aerobars
Control pedal dimensions
Individually control the placement of dimensions on the screen.
Improved dimension style (New arrows.  Text size is infinitely adjustable)
Selectively read in elements from BCAD files.
Decal display is no longer tied to paint schemes.  Decals can be displayed on any of the three main frame tubes through simple checkboxes.
New features that are available in BikeCAD Pro include: