Thursday, March 24th, 2016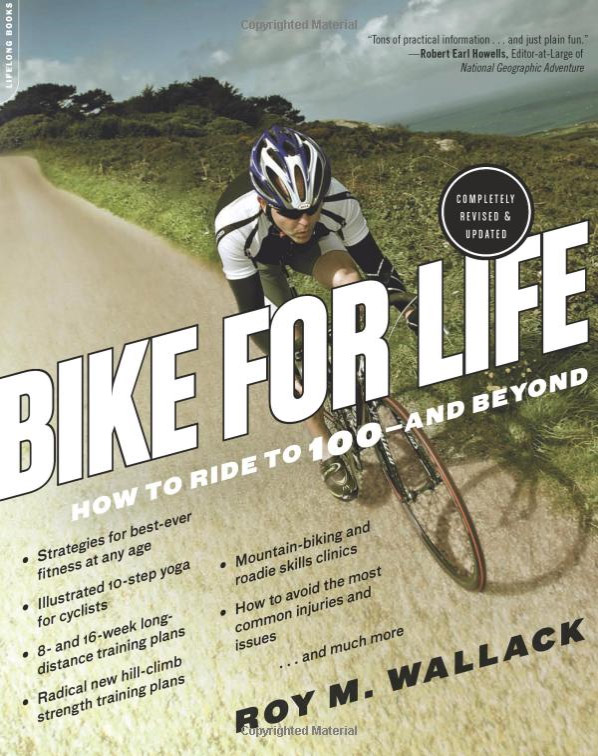 Roy M. Wallack sent us a copy of his revised and updated edition of Bike For Life: How to Ride to 100 – and Beyond. Roy is an L.A. Times fitness columnist and a prolific writer of books and magazines. He's also a good story teller. I enjoyed this clip below where he explains how he could claim the title of the second fittest man in the world.
As you would expect, Bike For Life features advice on fitness, nutrition, cycling skills and injury management. The book is very comprehensive in that regard. However, what I enjoyed the most were the interviews with various cycling luminaries including John Howard, Rebecca Rusch, Johnny G, Ned Overend, John Sinibaldi, Missy Giove, Gary Fisher, Jim Ochowicz, Eddie B, Marla Streb, Mike Sinyard and Rich White.
Whether you're new to cycling or a long time rider just hoping to keep going to 100, Bike For Life is worth a read.