Sunday, July 9th, 2006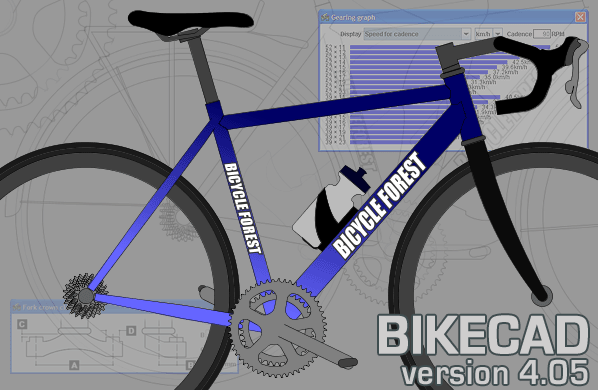 BikeCAD version 4.05 has just been released. New features in Version 4.05 include:
The option to specify chainrings and sprockets accompanied by a new dialog box called "Gearing graphs".
In the "Accessories" tab you can add fenders and water bottles.
A new "Rack" tab allows you to add a rear rack and control its dimensions.
You can check for interference between the fork crown and the down tube.
The display of the rack, fenders, sprockets and water bottles can be turned on and off in the Display dialog box.
Thanks to everyone for your valuable feedback. Your input has made BikeCAD what it is today.