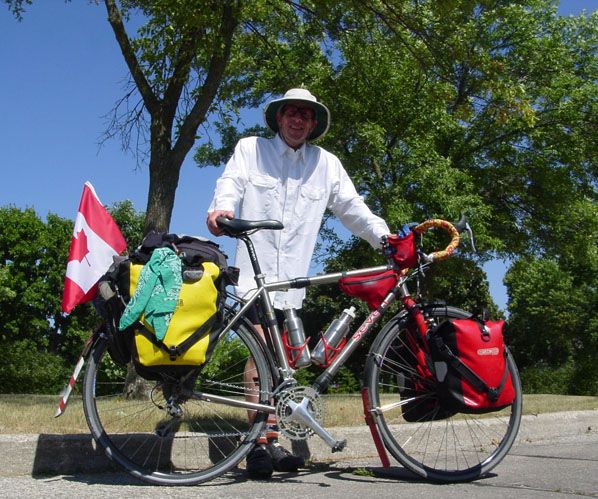 Today, Alex Brede was passing through Waterloo on his transcontinental bike tour.  He'd read my Couchbike story in Adventure Cyclist and wanted to come by and see the rest of the bikes in the fleet.
It was nice to chat with Alex about his trip so far.  He started at his home in Bellingham, Washington and is on his way to Portsmouth, New Hampshire.  It was a steamy hot day, but Alex still wanted to put in a few more miles towards Niagara Falls before the day was out.
I took this photo just as Alex was heading off in the midafternoon sun.
It was nice meeting you Alex.  I hope the rest of your trip goes well.