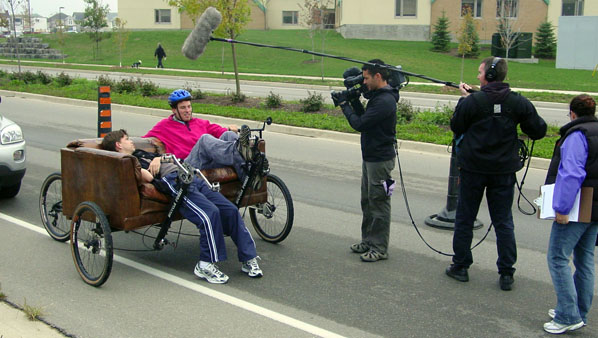 Today, the Discovery Channel came around to shoot a piece for a Kids show called 2Cool.  The first scene that was shot had the host, Andrew Chapman, asleep on the couch.  A car horn was honked and the camera moved to reveal that Andrew was in fact stuck in traffic and sitting on a Couchbike.  He quickly dawned his helmet and pedaled down the road.
From there, we headed to the bike path and shot several scenes of various unique bikes passing by, one after another.
Here's Jerry with the bike trailer that he may or may not have towed all by himself behind the Pickup Truck Bike.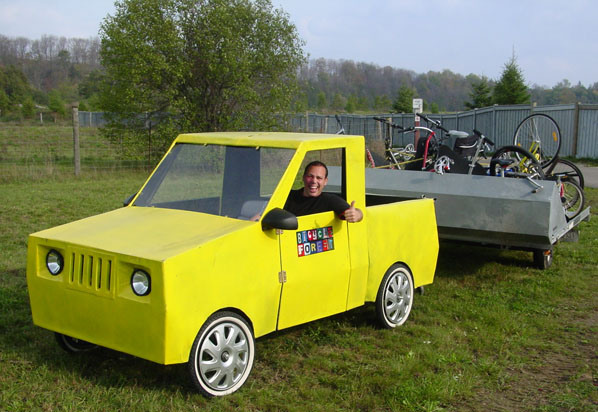 Thanks to everyone who came out and helped with the shoot.