Today was the first day of the North American Handmade Bicycle Show in Portland, Oregon. I'm here to promote BikeCAD. I've had lots of interest through the day at my booth. I also conducted a seminar on BikeCAD in the afternoon.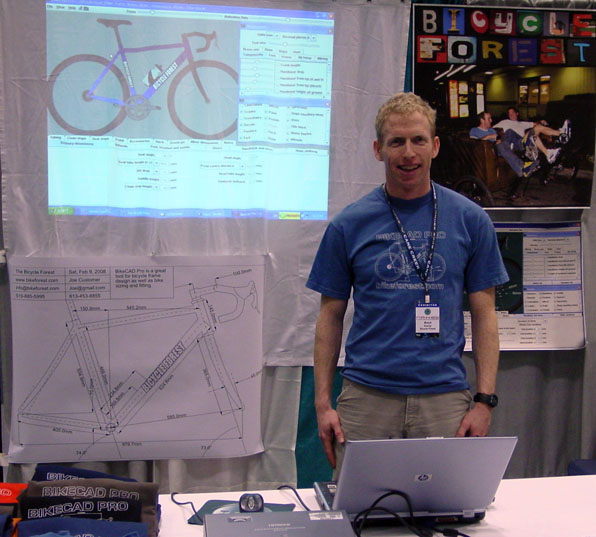 As soon as I had the chance, I wandered over to say hi to fellow Canadians Andrea and Sam at the Naked Bicycles and Design booth. Sam only brought one bike down this year, but it's a beauty. His booth looked really classy with the park bench stolen from his parent's lawn.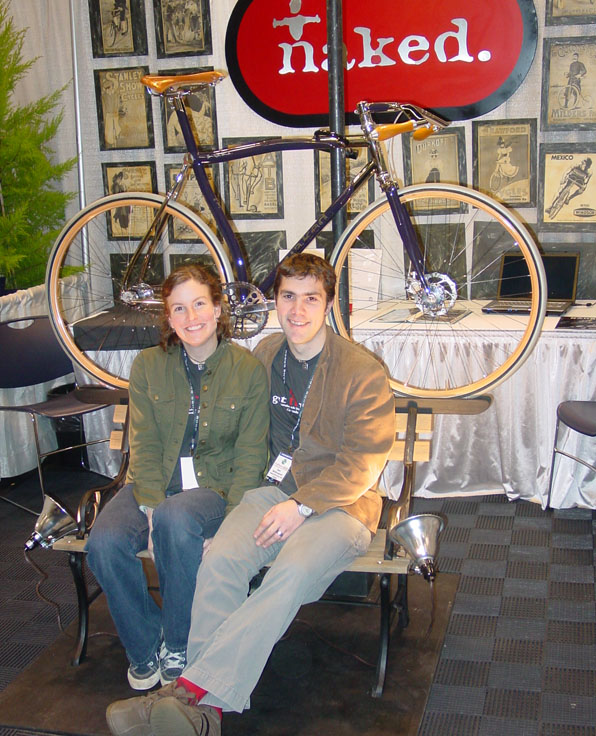 Tonight, Sacha White opened up the doors of the Vanilla workshop for a framebuilder's party. Sacha has a really cool shop that seems as suited to live music and beer as it is to building his legendary frames.
It was neat to see the stacks of bikes parked outside Sacha's shop. It's clear that the builders at this show don't just build bikes. They obviously ride them too.

The show goes on until Sunday afternoon. Stay tuned for more photos tomorrow.