Back in the day, if kids didn't want to borrow Mom's car to get to the prom, they might have pulled out all the stops and hired a limo for the trip. These days, that kind of thing is passé. Witness the horse drawn buggy that this group of kids rode in on.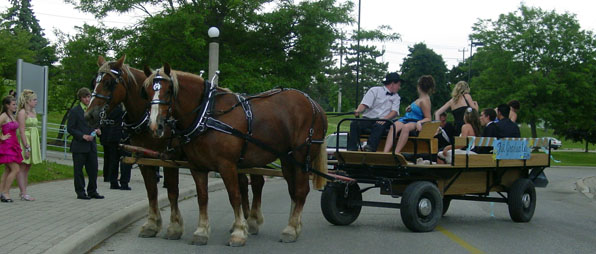 There's no denying that this is a classy looking wagon.  But I have to say, I like Trevor and Cory's choice of entrance even better.  After picking out a couple of outfits from Value Village, these boys hopped on the stylish faux leather cushions of the world famous Couchbike and pedalled to the prom.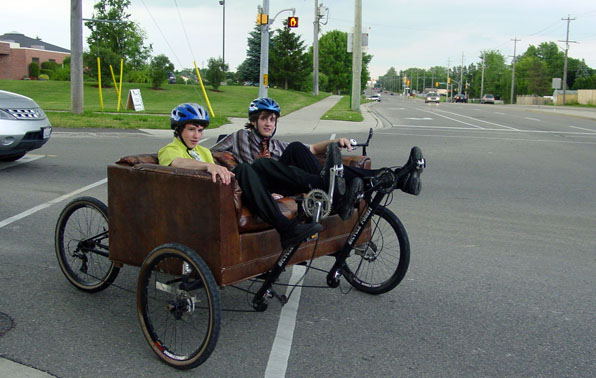 Here's the duo in action!