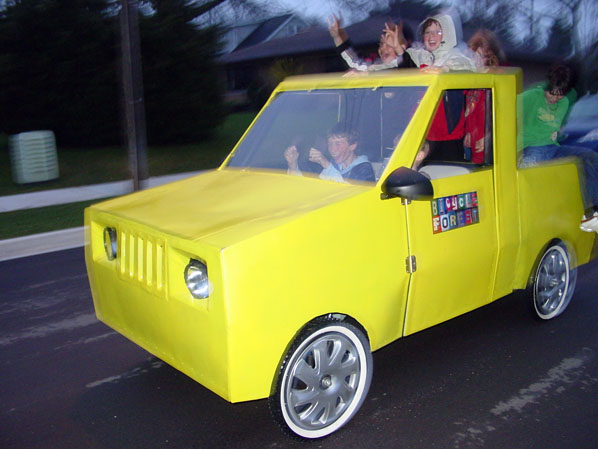 Empire Public School celebrated Earth Day today with an environmental fair.  The Bicycle Forest was invited to promote the benefits of cycling.  We brought along a laptop so kids could design their own bikes using BikeCAD.  Here are a couple of designs created by the kids.  Pretty creative!

Because it was rainy today, Mohrgan and I elected to ride the pickup truck bike. We stayed nice and dry as we pedalled away inside. There was room in the back for a Hulabike, so we brought that along too. Both bikes were a big hit with the kids.
Here's a video of our ride across town.