Rob Lalonde from Ontario, Canada built this sleek chopper inspired by the Ferrari F1 race car.

For more of Rob's bikes, check out RHLKustoms.

This is the newest chopper style wooden bike from Warren Von Botbyl, he's called this one the Instigator.

The bike below is a suspension mountain bike with a multi-link progressive rate rear suspension. The rake on the front forks is adjustable, and there is an internal drive chain to transfer power from the cranks to the chainrings.

Warren built this bike about five years ago and named it the Perpetrator.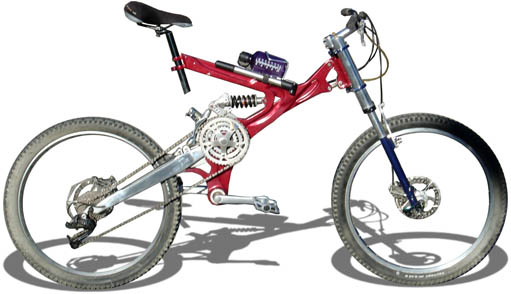 Drew Triplett from Milwaukee has been modifying this chopper over the past 6 years. He started by adding flame gussets to a BMX frame, added an electric assist motor (up to 20 m.p.h.), a custom saddle from Back in the Saddle Milwaukee, and a down-hill triple clamp front fork.
Nice!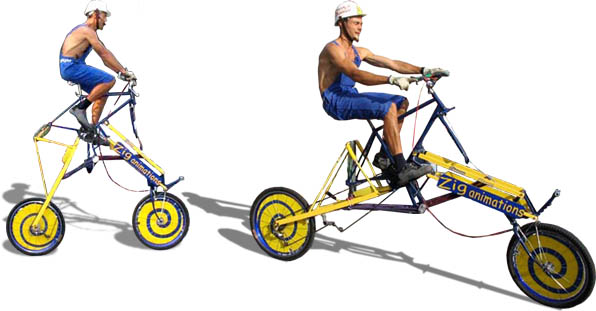 This crazy Camel bike or Chameau was built by Mr. Bricolo AKA Didier Gomard. Check out his web site at Ziganime.com for some amazing videos and lots of other cool bikes.