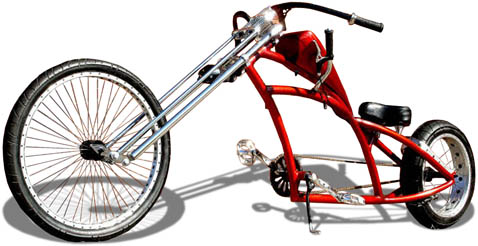 This is the most recent creation from Rob Lalonde of RHLKUSTOMS. This one is called ToXsin. This bike captures the essence of a classic hotrod chopper. The front fork is a fully functional polished billet aluminum springer. Both rims, crank arms, and various aluminum trim pieces feature lightening holes just like the hotrods and race cars of the 50's. The paint is candy apple red with a heavy dose of prismatic metallic topped off by a coat of clear. The frame mounted suicide brake handle gives it a little "chopper attitude". Rob made the frame, tank as well as the handle bar from scratch.
| | |
| --- | --- |
| Clancy Anderson built this Plywood Bike, also called the TJ Flyer 1.4E. A friend of his wanted to build a kid's bike similar to the Like-a-Bike for his nephew. He thought it would be fun to build one for himself. Clancy says he's fairly good in the shop but no furniture craftsman. He figured plywood would be simple and fairly strong. The design is copied from his daily cruiser with a few adjustments. Clancy says it rides great, although the seat is a little uncomfortable. Clancy is planning to build another with a few refinements but similar construction. Eventually, he'd like to build the forks from wood as well. | |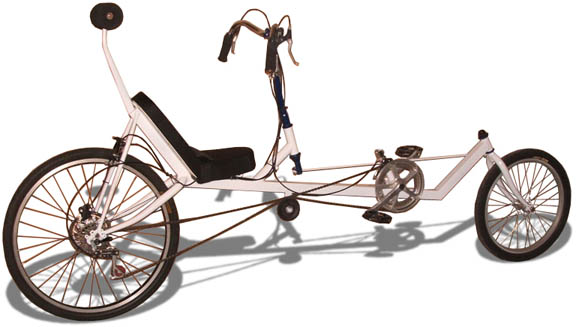 Brad Graham built the bike above. He calls it the Meridian. Brad says it's kind of like the Marauder lowracer, but better suited for heavy traffic and highly adjustable. Brad has also just finished this tandem trike below. Eventually, he'll be adding a hubmotor and a full camper trailer to this rig. Brad plans to call it the Kyoto Cruiser.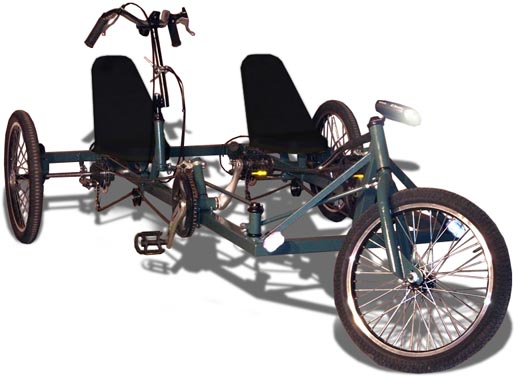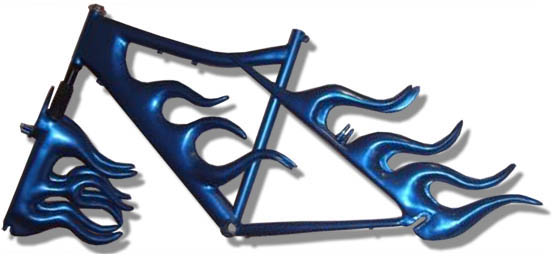 | | |
| --- | --- |
| | These bikes and more were built by Alexandre van der Moezel from the Netherlands. Both of these bikes began as steel frames, but have been enhanced with fiberglass, polyester resin, paper mache and Latex. |