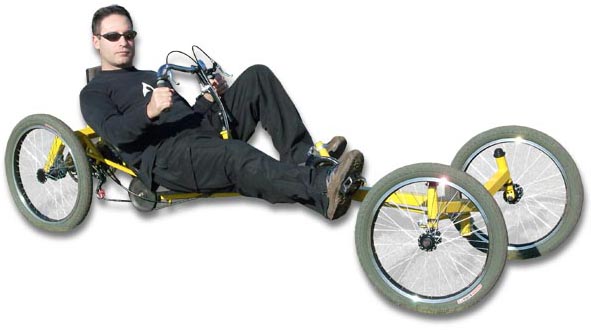 These two are the latest creations of Brad Graham. Above is the fast and nimble StreetFigher Quad Cycle. Below is the LodeRunner Cargo Trike, a 500lbs capable trike that weighs only 78lbs. The trike features dual rear disc brakes, adjustable bottom bracket, and only one small machined part. You can find instructions for building these bikes yourself at
AtomicZombie.com
.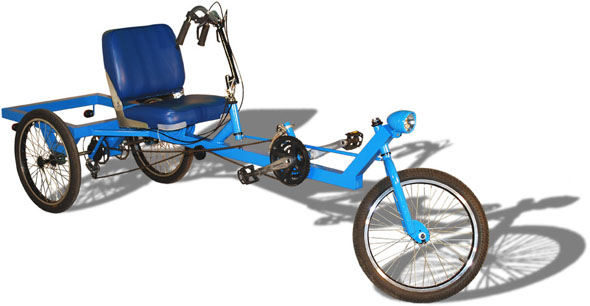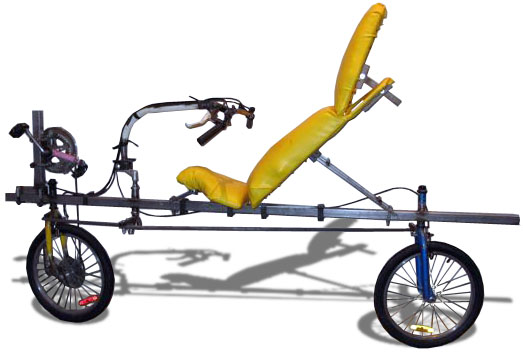 I'm always impressed with Mike Watson's creative bikes. This front wheel drive recumbent features two wheel steering and a tonne of adjustability including: bottom bracket height, chainline, seat base tilt, back angle, head rest angle and stem. It looks tricky to ride, but if it's like most of Mike's other bikes, it should ride surprisingly well.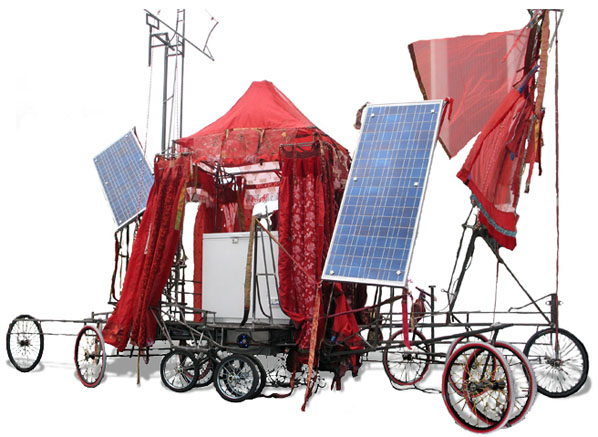 Marin sent in this photo of this nomadic machine called the "Trickster". The project is spearheaded by
Duane McDiarmid
at the College of Fine Arts at Ohio University. It is an ice cream freezer that is to be sent out into the desert. It's equipped with 4 solar panels to power the solar freezer, the 4 surveillance cameras (equipped with night vision- in order to capture any curious coyotes in the night time), and it is equipped with a touchscreen computer where the hiker can post/read the Trickster's blog on the internet and examine Trickster's surveillance footage. It is decorated with tents, sails, flags, of velvet and silk and other beautiful fabrics.